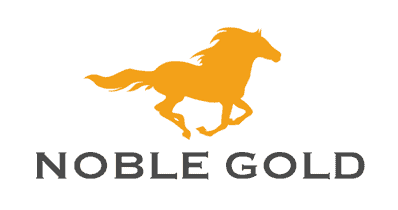 Noble Gold is one of the newest precious metals IRA firms in North America. However, it has gained incredible popularity in a short amount of time. If you are considering investing in gold or silver this precious metals IRA company may have come up on your radar. Here in this guide you'll learn the nitty gritty about the quality you can expect from Noble Gold.
Here will examine Noble Gold's products and services in detail and summarize the different pros and cons of investing in precious metals with them.
What is Noble Gold?
Noble Gold is a California-based precious metals IRA firm that was launched in 2017. The company was founded by a former Regal Assets IRA advisor named Collin Plume.
Plume used his time at Regal Assets to gain knowledge about precious metals investments and IRAs. However, he also became fed up with the profiteering and the lack of transparency at these firms. The experience inspired him to launch his own company centered on greater transparency and providing clients with in-depth knowledge regarding precious metals investments.
Noble Gold is still one of the smaller precious metals IRA firms operating in the United States and reportedly has less than fifty employees. However, the company has managed to build up an excellent reputation in just five years thanks to its stellar customer service quality.
Noble Gold Products & Services
Noble Gold currently offers a wide range of precious metals including gold, silver, platinum, and palladium. These metals can be added to a precious metals IRA or they can be purchased as independent alternative investments that aren't linked to an IRA.
The company's primary products and services include:
Gold IRA
Silver IRA
Buyback Program
Collector's Coins
Royal Survival Packs
Gold IRA
Noble Gold allows you to create a Gold IRA or rollover your existing retirement account into a self-directed precious metals IRA. This retirement account will function much in the same way that a traditional IRA account operates, except that you can add precious metals to it.
You can purchase gold coins and bullions from Noble Gold and deposit them in your gold IRA account. The company then stores your gold at a certified depository in Delaware or Texas.
Silver IRA
The Silver IRA is similar to the Gold IRA but with silver coins and bullions instead of gold. You can look through Noble Gold's selection of silver coins and bullions and select the ones you would like to add to your account. At this point in time silver tends to be much cheaper than gold, so you might be interested in setting up a Silver IRA under Noble Gold if you have limited funds but still want to invest in precious metals for your retirement. A lot of us believe that silver has an even higher upside than gold due to global supply shortages and a historical swing in the gold to silver price ratio which often occurs during bull markets in precious metals.
Buyback Program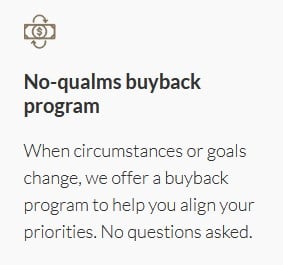 Noble Gold offers a "no-qualms buyback program". The offer to buy back the precious metals you initially purchased from them. The company hasn't disclosed much information about this buyback program on its website so we cannot verify how easy it is to use.
Collector's Coins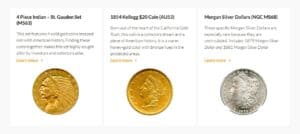 Noble Gold also offers Collector's Coins as purchasable precious metal assets. These are precious coins made from gold and silver that cannot be added to your IRA. Such coins have high value due to the materials they are made from. However, they also have historical importance as they originated several decades or even centuries ago.
These Collector's Coins are rare collectables (also called numismatics), and many collectors are willing to pay top-dollar for them. Investing in such coins may be a smart move as their value may appreciate greatly over time due to their historical importance but some of us prefer straight bullion investing over numismatics because it's a more straightforward investment.
Royal Survival Packs
Noble Gold also offers special "Royal Survival Packs". These are bundles containing a mix of precious metals that cannot be added to your IRA. Many investors purchase these packs to invest in precious metals quickly.
The Royal Survival Packs range from $10,000 to $500,000 in value and are summarized below.
Noble Knight: $10,000
The Noble Knight Royal survival pack is Noble Gold's cheapest bundle. This one contains a mix of coins that serve as a great introduction for investors interested in investing in precious metals for the first time. Some people purchase this bundle and use it as easily liquidated savings in the event of an emergency.
Noble Baron: $25,000
The Noble Baron Royal survival pack is a step up from the Noble Knight pack. This pack also serves as a useful money supply in the event of an emergency. It's $25,000 value makes it great for more serious emergencies that require a relatively large amount of funds.
Noble Viscount: $50,000
The Noble Viscount package is the next up for you if you would like to safeguard your families during extended emergencies such as a market crash or a major disaster. It is Noble Gold's first "serious" Royal bundle and is preferred by investors who take precious metal investments seriously.
Noble Earl: $100,000
The Noble Earl package is designed for high-net-worth individuals who wish to convert a significant amount of their savings to precious metals. This pack was designed to be open-ended but also easy to use. You can keep the bulk of it in the depository and draw small amounts as allowed during retirement if it's inside an IRA. This is a perfect nest egg for life changing events.
Noble Marquess: $250,000
The Noble Marquess survival pack's high value makes it great for long-term planning. This is the bundle you want for your retirement savings or to sustain your family during a year-long emergency.
Noble Duke: $500,000
The Noble Duke survival pack is Noble Gold's highest-value bundle. The company's specialists will give you a full rundown of what this pack contains and how they have customized it to meet your exact needs. Many investors choose this bundle when they want to convert most of their retirement savings into precious metals or protect their family for many years.
Noble Gold Disbursements
If you have a precious metals IRA set up with Noble Gold, you can start taking disbursements from it once you reach retirement age. You can collect these disbursements in the form of physical gold coins and bullions, these are called "in-kind" disbursements. Alternatively, you can ask Noble Gold to liquidate your holdings and you the cash instead.
Noble Gold Account Minimums and Fees
Noble Gold are not upfront about their account minimums and fees so you won't find information about them on their website. For the purpose of this guide, we have gathered them from other sources such as reviews from past customers. Noble Gold's account minimums and fees are summarized below:
Account setup charge: $0
Storage fee: $150 to $225 per year
Minimum investment amount: $2,000
Note that the storage fee mentioned above varies between $150 and $225 per year depending on the type of precious metals being held as well as the depository the client has chosen.
Pros of Noble Gold
Some of the pros of setting up a precious metals IRA with Noble Gold include:
Fast & Easy Account Setup Process
Noble Gold makes the precious metals IRA account setup process quick and easy for clients. You can start by visiting the company's website and filling out your information in the "Open an Account" section. This includes key information such as your name, contact number, Social Security Number, etc…
Next, you must include your investment account information as well as details for your precious metals custodian, your desired account type, and the amount you wish to rollover. Once this is done, you simply need to enter your beneficiary's details. A Noble Gold specialist will then get in touch with you and confirm your new account.
Fantastic Buyback Program
Noble Gold offers a fantastic buyback program for clients. The company allows you to sell your metals back to them with no questions asked. This process is also relatively quick and can be completed in a few days.
This buyback program offers peace of mind for investors who are concerned about getting the full value of their precious metals if they choose to liquidate them during an emergency.
Noble Gold has a dedicated delivery service called Noble Express which delivers Royal Survival Packs directly to your home within just five days of ordering. The company packages these bundles discreetly and ensures the appropriate paperwork is done so you can be sure your precious metals will be tracked and delivered to you safe and sound.
You should note that these home delivery services are only for non-IRA precious metal investment. Any precious metals in your precious metals IRA must be stored at a depository in accordance with IRS requirements.
Low Minimum Investment Amount
As mentioned earlier, Noble Gold requires a minimum investment of just $2,000. This is a relatively low amount considering many other precious metal companies such as Regal Assets and GoldCo have higher account minimums of $10,000 and $25,000 respectively.
Noble Gold's low investment minimum account makes it the perfect choice for people who have a small amount of savings but still want to invest in precious metals for their IRA. Such individuals can always increase their investment amount in the future when they have more savings to invest.
Access to a Depository Based in Texas
Before Noble Gold started, precious metal investors in the United States could store their physical asset only at a depository in Delaware. However, when Noble Gold was launched, it partnered with the International Depository Services (IDS), which allowed them to store gold in Texas.
So if you live down South, you have the option of storing your precious metals at a depository in Texas when you sign up with Noble Gold.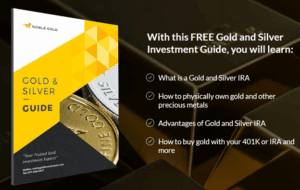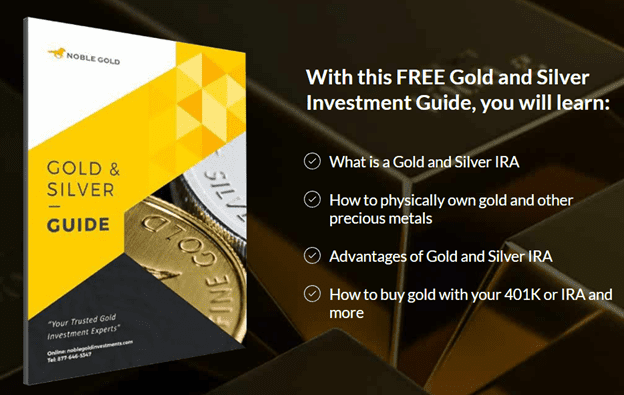 Noble Gold helps educate clients and prospective clients about the different ways to invest in precious metals by offering a free Gold and Silver guide. This guide serves as an excellent introduction to precious metal investments and shows you how to make the right selection and investment type that aligns with different financial goals.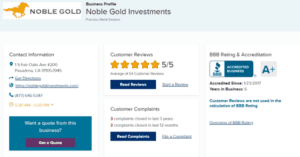 Noble Gold has been around for only five years but has built up a phenomenal reputation in this short period. The company has an A+ rating from the Better Business Bureau (BBB). BBB tracks the speed and thoroughness with which companies resolve customer complaints. An A+ rating is awarded only to companies with a perfect or near-perfect customer complaint resolution track record.
Noble Gold also has a perfect 5/5 rating on the ConsumerAffairs website based on 164 ratings. This implies the company's clients are extremely satisfied with its services.
Cons of Noble Gold
Some of the cons of setting up a precious metals IRA with Noble Gold include:
No Option for International Gold Storage
Noble Gold doesn't offer any options for international gold storage. This means it might not be ideal for people residing outside the United States. However, the company does work with a depository in Ontario, Canada, so people residing across North America have precious metal storage options when they sign up with the company.
Fees Aren't as Transparent As They Claim
Earlier we mentioned that Noble Gold's founder Collin Plume started the company as a way to offer investors interested in precious metals "full transparency" in their investments. However, as we have seen, Noble Gold doesn't disclose its fees or account minimums on its website. The company could boost its transparency by listing these figures up front.
Final Verdict
Noble Gold has been a game-changer in the precious metals investments industry. This company is relatively young compared to other precious metals firms such as Regal Assets and Goldco. However, it edges out the competition by offering excellent customer service and low account minimums
The precious metal IRA company's Royal Survival Packs serve as great introductions for investors interested in jumping into precious metal investments without having to add them to an IRA. Those who want to invest in something that could potentially yield much greater value in the future can opt for their Collector's Coins, which also serve as great non-IRA precious metals investments but as I also mentioned earlier some of us do prefer straight bullion for a simpler investment strategy.
Based on these factors, we can confidently say that Noble Gold would be an excellent choice for any investor who wants to start investing in precious metals especially if you may want to start slow and build up to a bigger investment. Please visit Noble Gold's website to learn more about their precious metals IRA accounts and the other services they offer.
Independent precious metals investor since 2006 who has learned through mistakes he hopes to help you avoid. Self employed entrepreneur since birth 😉 Owner of www.HealthHarmonic.com