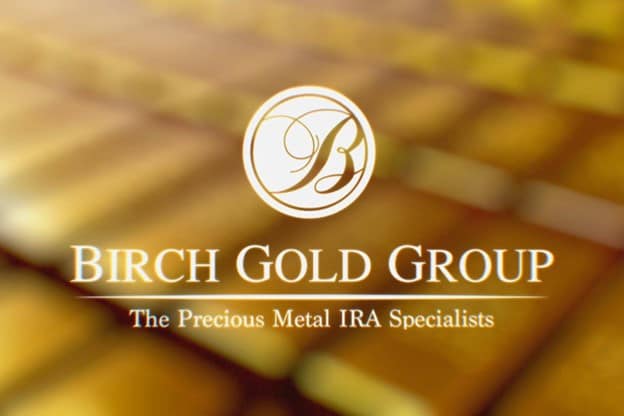 Birch Gold Group IRA Review
Birch Gold is one of the best companies to diversify your savings and protect your retirement funds against market fluctuations. It offers not just gold and silver IRA investments, but also palladium and platinum investments.
Combined with their low minimum investment cap of $10,000, Birch Gold's products and services are the complete package. They appeal to middle-class, hard-working people, and offer a large number of options to grow wealth.

Birch Gold Group Company Background
Birch Gold Group was setup in 2003 and has become one of the most trusted dealers of precious metals. With almost 20 years of service, the company employs expert financial advisors and commodity brokers as well as wealth managers.
Headquartered in Burbank, California, the company has secure storage facilities for its investors around the country. Whether you live far away or near California, you can diversify your portfolio with a wide collection of precious metals.
The company's reputation has grown to more significance since its client list includes IBM and Citigroup. The company has also been rated as very reputable by ratings agencies. The Better Business Bureau has given Birch Gold Group an A+ rating. The Business Consumer Alliance has given the group an AAA rating.
The company has also found its audience with several podcast consumers among the conservative belt of the United States. One of its most famous advocates, journalist and public speaker Ben Shapiro, regularly promotes it on his show.
At the moment, Birch Gold Group has over 10,000 customers in the United States.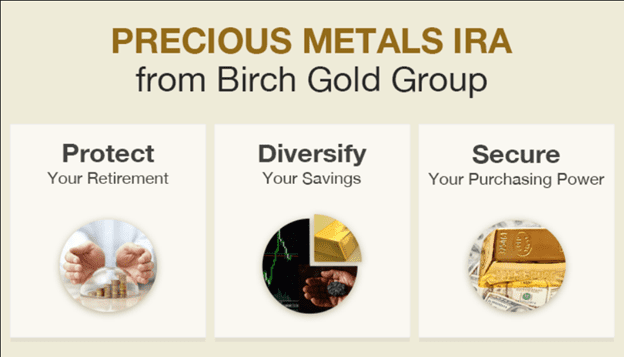 Products and Services
Birch Gold offers two major products. The first is a precious metals IRA which allows you to convert your IRA or 401(k) into precious metals to diversify your portfolio. This also allows your retirement savings to be protected.
The second is the option to buy gold bars and coins physically and to store them within your home or at a secure depository.
Precious Metals IRA
Birch Gold offers a very easy process to convert your savings or retirement fund into a precious metals IRA. Already have an IRA? You can opt for an IRA transfer, a 401(k) rollover or a new self-directed IRA (SDIRA). You can then purchase your precious metals within the IRA and gain the tax benefits.
There are several eligible retirement accounts which can be moved into precious metals without any penalties at Birch Gold. These include:
• Traditional IRA
• Roth IRA
• SEP IRA
• SIMPLE IRA
• Eligible 401(k)
• 403(b)
• 457 and others
Birch Gold offers you a choice between 4 precious metals: Gold, Silver, Platinum, and Palladium.
You will also need to adhere to the right IRS guidelines to maximize tax benefits and purchase metals through the IRA. However, this involves having your custodian complete the paperwork for these transactions.
Then you can make your purchase and open an account to store your precious metals but all of this can be simplified with the help of Birch Gold.
SDIRA
A SDIRA or Self-Directed IRA is a very useful product. It allows the purchase of metals other than gold and silver. Birch Gold's SDIRA allows you to buy Palladium and Platinum to diversify your precious metals portfolio.
Palladium and Platinum are legally allowed as IRA investments since they aren't specifically excluded by the IRS. In 1997, the Taxpayer Relief Act allowed both Palladium and Platinum to be included within IRA investment portfolios.
Both metals have become increasingly popular as the electronics industry has skyrocketed in value. Computers, phones, and other gadgets use platinum and palladium for various parts. There is also a growing need for these unique metals in new energy technologies. Given that they are so rare in the earth's crust their value is virtually guaranteed to appreciate in the future.
Precious Metals Specialist
When you consider opening an account with Birch Gold you will be assigned a precious metals specialist to walk you through a list of options for investing in precious metals. Since Birch Gold works with some of the country's leading precious metals depositories, your metals will be safe.
One of the facilities, Delaware Depository, also offers insurance for up to $1 billion. Furthermore, the precious metals specialist also monitors the performance of your portfolio. They can make any changes or answer any questions you may have now or in the future.
Physical Possessions
For the physical possessions services that are offered by Birch Gold, you can physically store metals in your home. The company will buy the metals for you and your Metals Specialist will allow you to purchase a variety of products. These physical possessions are typically in the form of bars and coins.
You can purchase these metals using wire transfers, or a personal check. Birch Gold will transport the precious metals to your home and fully insure you against loss or damages. The packaging of the metals is always discrete and the contents won't be revealed through outside labeling.
Popular Products
American Gold Eagle (Bullion)
One of the most famous coins in the world, the American Gold Eagle bullion is made of 91% gold. However, the IRS regards the coin as meeting the requirements for IRA investments since it contains at least 1 troy ounce of gold (the coin itself weighs 1.0909 oz. with 1 ounce being pure gold.) The coins were struck from 1986 to 1991 and used Roman Numerals for the date. The coin's 35th Anniversary promoted the US mint to redesign the coin in reverse, reversing the images on the front and back of the coin.
Since it's issued in various denominations, the coins have face values of $5, $10, $25, and $50 but of course their real value is far higher based on the gold content.
South African Krugerrand
This was the first national bullion coin in the world. It was first issued in 1967 to demonstrate the value of the gold in the nation. The coin was a huge success and prompted many countries to issue their own bullion coins including Canada, Australia, China, and the US.
As of now the Mint of South Africa doesn't recognize the coin as legal tender but that's just as well because as any investor knows the face values of gold coins are always a tiny fraction of the value of the gold!
Liberty Head Double Eagle ($20)
The Liberty Head Double Eagle has a face value of $20. The 20 dollar Libery Head was the first gold coin that was minted by the US mint. It was authorized in 1849 as a response to the inflow of gold in North Carolina in the 1830s. It stands as one historical evidence of the Gold Rush.
It's important to note that the Liberty Head Double Eagle was minted as a "gold coin" in the 1800's as apposed to a "bullion coin" for investment thus the Liberty Head was actual currency and legal tender.
The coin was in production until 1907 when the Saint Gaudens double eagle was first minted.
2021 Australian 2 oz. Silver Florin
One of the timeless coins of the British Empire, the coin changed hands over six continents during its peak. From Canada to India, the coin crossed the seven seas many times over. The Australian florins were minted from 1910 to 1963. The coin is considered legal tender and had a face value of $2 AU when it was first minted.
Saint Helena 2 oz Silver Napoleon Bee Coin
This is a historic coin that was issued by the East India Trading Company that was once part of the British Empire. Along with Saint Helena, the company collaborated to bring this 2 ounce silver coin to commemorate Napoleon I. The coin is considered limited vintage and suitable for Precious Metals IRA.
At the time of issuance, the coin had a face value of 2 GBP. It is 99.9% silver, and is distributed solely by the Birch Gold Group.
American Platinum Eagle
The American Platinum Eagle is an official platinum bullion coin in the US and was first introduced in 1997. The coin is legal tender, but is one of the few investment grade platinum bullion coins from the US government. The one ounce issue has a face value of $100, again a far cry from it's actual value in Platinum content.
Canadian Palladium Maple Leaf
This coin was first produced by the Canadian Royal Mint in November of 2005. The coin is one of the few palladium coins on the market issued by the government mint. It contains a full troy ounce of .9995 fine palladium. The coin's face value is $50, with a value far higher according to the market supply and spot price of palladium.

Benefits of Choosing Birch Gold Group
IRA Approved Bars and Coins
The metals offered by Birch Gold are all approved by the precious metals IRA. These metals need to meet specific requirements including 99.5% purity to be considered viable IRA investments.
Get Your Pick Between the Best Precious Metals
Birch Gold offers several types of precious metals products which include bars, coins, and other bullion. These include:
• Gold Rose Crown Guinea Coin
• Several Palladium Bars and Rounds
• Canadian Palladium Maple Leaf Coin
• American Gold Eagle (Bullion)
• American Buffalo Coin
• Canadian Silver Maple Leaf
• Australian Nugget/Kangaroo Coin
• Gold Gyrfalcon Coin
• Valcambi Combi Bars
• Silver Rose Crown Guinea Coin
• Gold Twins Maples Coin
• Various Platinum Bars and Rounds
Low Investment Barriers
Among the best precious metals IRA investment companies, Birch Gold offers the lowest barrier to investment. With just $10,000 you can begin to invest in the precious metals market. With other dealers, the minimum cap is $25,000 or even higher.
Secure Storage Facilities to House Your Investments
Birch Gold grants you access to secure storage facilities for your precious metal investments. The company works with the most professional depositories approved by the IRS. This ensures that you don't have to worry about missing documents or incorrect audits or regulatory oversight.
Birch Gold customers get the services of Brinks Global Services Texas Precious Metals Depository and Delaware Depository. These two companies have been in the precious metals storage business for nearly 200 years now. This can give you peace of mind that careful inspection and insurance are guaranteed.
Both companies used for storage have state of the art storage facilities, employ armored vehicles, and are industry leaders. Brinks is well known for it's service of jewelers, banks, and governments. Delaware Depository also has cutting edge security facilities with a top reputation in the industry.
Birch Gold Group has even expanded to International Depository Services with Dillon Gage Inc.
$1,000,000,000 Insurance Policy!
The Delaware Depository storage facility company provides its users with an expansive security policy. According to the SEC: "The Company maintains all-risk Precious Metals storage insurance coverage of $1 billion that is available to cover any Gold or Silver losses sustained by its customers while the Gold or Silver is in the custody of the Company."
Buy From One of the Highest Rated Precious Metal IRA Dealers
Birch Gold Group is considered one of the highest rated precious metal IRA dealers. It is endorsed by several celebrities and has worked with some of the biggest companies in the US. Buying from Birch Gold will allow you to put your mind at ease regarding your savings.
Their facilities will keep your investments safe.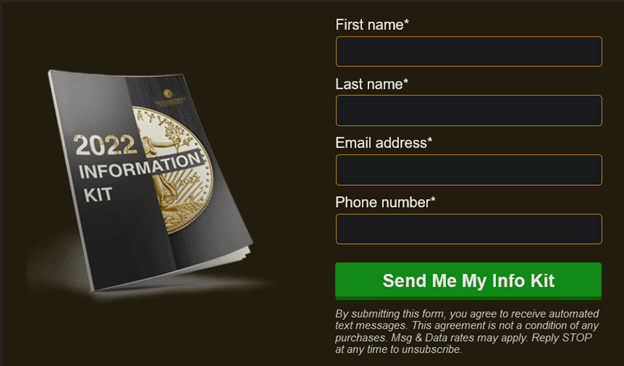 Free Information Kit
Birch Gold offers a free information kit on their website. They have recently announced their 2022 information kit which will help novice investors understand how to diversify their portfolio.
The kit is 20 pages and explains why exactly gold and silver are excellent investments to battle the tide of inflation. It also explains why these precious metals beat the market and rise in value during economic downturns.
There are also other guides available on the Birch Gold website for beginners.
Miscellaneous Benefits
Birch Gold Group was recently featured on the Rare Metal Blog website as one of the top gold IRA companies. Its most promising qualities include:
• Endorsements from several high profile celebrities including Ben Shapiro and Senator Ron Paul
• Its reputation as a reliable news source for serious investors
• Initiatives to share expert insights and opinion pieces regarding economic trends
• A buy-back program for individuals to sell their precious metal investments.
Final Verdict
Birch Gold is one of the most user friendly and most open companies for people looking for precious metals IRA services. They offer the lowest cap for investment out of the major precious metals IRA providers. They also provide a large collection of bars and coins to purchase. They also provide a precious metals specialist to guide you all through the way.
However, what is most impressive is their insurance policies and security which can put your mind at ease. This is why Birch Gold is worth investing in and worth buying. Their investment products and their services are incredibly effective and well worth the price.
Independent precious metals investor since 2006 who has learned through mistakes he hopes to help you avoid. Self employed entrepreneur since birth 😉 Owner of www.HealthHarmonic.com