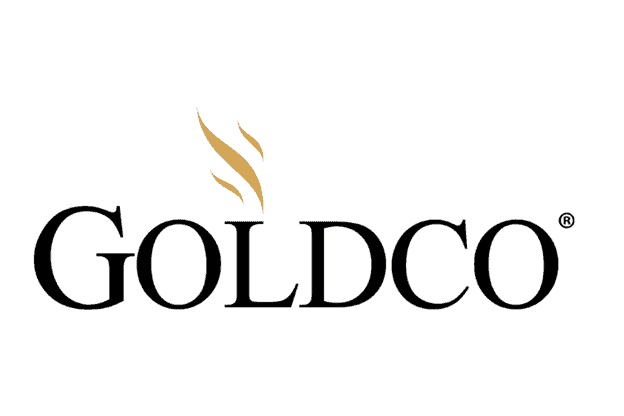 GoldCo is one of the leading precious metal IRA companies in the United States. People who are interested in setting up precious metal IRAs may have heard of this company and wondered if they are worth signing up with. In this guide, we will assess GoldCo's products, services, and reputation to help you determine if they are right for you.
GoldCo Company Background
GoldCo is a California-based precious metals IRA company that was launched in 2006. Its founder Trevor Gerszt founded the company to provide people with a secure solution for building long-term wealth. He chose precious metal IRAs because they offered a feasible way for people to build wealth while being protected from inflation and stock market uncertainty.
GoldCo has reportedly protected over $1 billion in retirement savings over the course of its sixteen year history.

GoldCo offers the following products and services:
● Precious metal sales
● Precious metals buyback program
● Self-Directed IRAs
● Roth IRA and Traditional IRA Planning
● Simple IRA Planning
Precious Metal Sales
GoldCo can assist you in finding gold or silver coins and bullions both for investing within an IRA or to hold personally. The company advertises many "IRA eligible" gold coins and bullions on its website including coins such as:
● Gold American Eagle
● Gold Liberty
● Gold Phoenix
● Gold Independence Hall
● Gold Australian Sea Turtle
● Gold Valor
● Gold Australian Striped Marlin
● Gold Maple Leaf
● American Gold Buffalo
● Gold American Bald Eagle
● Gold Military Guinea
● Gold Freedom
● Gold Freedom and Hope
● Gold Lucky Dragon
● Gold Australian Saltwater Crocodile
● Gold British Lunar Series
Precious Metals Buyback
GoldCo offers to purchase your precious metals at "the highest price" under its GoldCo BuyBack Guarantee. The company hasn't disclosed much information about its buyback services on its website so you will need to contact a GoldCo specialist to learn more details about it.
Self-Directed IRAs
GoldCo can help you buy coins and bullions that are IRS-approved for your self-directed precious metals IRA. The company coordinates such purchases with your chosen custodian and storage facility.
You can also ask GoldCo to roll over your current retirement account to a precious metals IRA. Its Gold IRA and Silver IRA programs are currently its two most popular precious metals IRAs but of course this is no surprise considering the growing popularity of gold and silver investing and that an IRA can offer some serious tax advantages over a straight investment in precious metals.
Roth IRA and Traditional IRA Planning
GoldCo can help you plan for rolling your traditional IRA or Roth IRA into a precious metals IRA. The company offers this service to help investors who lack the knowledge to perform this task themselves making this a super easy transition into a more stable investment or hedge against economic uncertainty.
SIMPLE IRA Planning
A Savings Incentive Match Plan for Employees or SIMPLE IRA is a special IRA plan in which both employers and employees can contribute. GoldCo can show you how to open your SIMPLE IRA and describe how it can be adapted into a precious metals IRA.
GoldCo Fees and Account Minimums
You will need to make a minimum investment of $25,000 for a precious metals IRA at GoldCo. The company's also charges various fees, which are described in the table below
| | | |
| --- | --- | --- |
| Fee Type | Frequency | Amount |
| IRA Set UP Fees | One Time | $50 |
| Wire Transfer Fees | Each Time | $30 |
| Maintenance Fees | Annual | $80 |
| Storage Fees | Annual | $150 (for segregated storage) $100 (for non-segregated storage) |
Goldco Fees and Account Maintenance Costs
Please note that "segregated storage" refers to a storage arrangement at depositories when an individual's precious metals are separated from other people's precious metals. In non-segregated storage, an individual's precious metals are stored in a communal area alongside other people's precious metals. Non-segregated storage may make it more difficult to take "in kind" disbursements described below.
GoldCo Disbursements
GoldCo allows you to take disbursements from your account once you reach retirement age. You can take these disbursements in the form of cash or physical coins and bars ("in kind"). The company hasn't disclosed much information about these disbursements so you will need to contact a GoldCo representative to learn more about them.
GoldCo Cons
GoldCo may offer excellent services and precious metal IRA options, but setting up an account with the company does have a few drawbacks. This includes:
High Minimum Investment Amount
You will need to invest a minimum of $25,000 to set up a precious metals IRA with GoldCo. This amount is relatively high, and some people likely won't be willing to invest this much. However, if you've spent decades saving for your retirement this minimum investment may not be an issue for you.
The high minimum investment amount might not be a dealbreaker for you if you are looking to go all-in on investing in precious metals. However, others who are on the fence about trying out a precious metals IRA may be turned off by this high minimum investment and prefer another company like Birch Gold Group.
You Can't Open An Account Online
GoldCo doesn't allow you to open an account online. Instead you will need to first request their Gold IRA guide and fill out and submit a paper application. This process can take several days to complete which may not be ideal for investors who are looking to set up a precious metals IRA immediately however they are generally pretty quick to process these paper applications.
GoldCo Pros
Here are some of the pros of choosing GoldCo:
Easy Setup Process
GoldCo strives to make the process of setting up and operating your precious metals IRA as easy as possible. They outline the following four-step process.
Select an IRA Plan
You will first need to select your IRA plan. This includes the option of starting a new IRA account or rolling over your existing retirement account. If you intend to follow the latter option, you will need to consult with your tax advisor and learn if there are any regulations that prevent you from precious metals IRA rollover or transfer.
Choose a Precious Metals Custodian
Next, you will need to select a custodian to help store your precious metals IRA assets. This is a requirement under IRS regulations. However, GoldCo can assist you in finding a suitable custodian.
Choose Your Precious Metals
Next, you will get to work with a GoldCo specialist and choose your precious metals. You can opt for gold, silver, platinum, palladium, or a combination of some or all of these.
Purchase Precious Metals
Finally, you can purchase your desired precious metals and have your custodian store them. They will keep your assets in a bullion depository so you can be sure they will remain safe.
A Great Buyback Program
GoldCo has a great buy-back guarantee for its clients. This buyback program is useful because it protects you from other coin dealers who might offer you low prices when you are eager to liquidate your precious metals IRA upon reaching retirement age.
The specialist assigned to your account can assist you with this transaction, so you simply need to sit back and wait for the payment to come through. You also have the option of declining GoldCo's offer at any time if you change your mind about liquidating your precious metals IRA.
Upon reaching retirement age you may also choose to take delivery of your precious metals the easiest way to do this is if you've chosen segregated storage when setting up your precious metals IRA.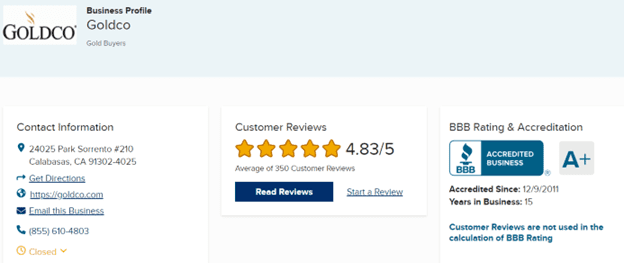 Excellent Customer Service
GoldCo has a stellar reputation when it comes to customer service. The company currently has an A + rating from the Better Business Bureau. It received this high rating for its excellent track record of resolving customers issues or complaints quickly. This means you can definitely expect to receive proper guidance and have all your questions answered by GoldCo's representatives.
Special Savings for New Customers
GoldCo offers many savings incentives for new customers. For example, if your precious metals IRA account receives $50,000 or more, the company will waive your fees for the year. GoldCo sweetens this deal by offering you 5% back if your account reaches the $50,000 threshold. This means you save on the $260 or $310 fees (depending whether segregated or non-segragated storage) and also earn back a hefty $2,500 in bonus precious metals!
Over 15 Years of Experience
GoldCo has been operating since 2006. Its founder, Trevor Gerszt, wanted his company to provide people with a secure way to build long-term savings. GoldCo has delivered on this promise and continues helping people set up retirement savings via precious metals.
GoldCo's specialists learn more with each passing year. This allows them to offer you expert advice and guide you on precious metal purchases and sales. You can take advantage of the company's experience as an asset to offers great value as you learn more and more about precious metals investing.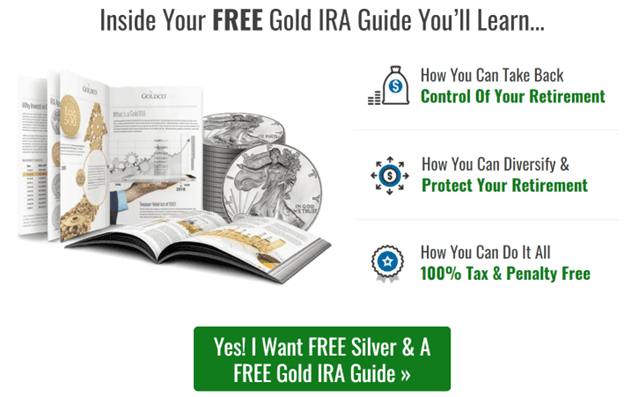 Free Education Resources
GoldCo offers many free education resources for you. For example, they are currently promoting a free Gold IRA guide designed to help you understand how Gold IRAs work and what benefits they offer over ordinary IRA accounts.
They also offer a "Beginner's Guide" to Gold IRAs. This guide teaches you how to invest in gold for retirement. If you have any confusion about gold investments, the company's specialists are always there to help you as well.
Final Verdict
GoldCo's easy account setup process, buyback program, wide range of precious metals, and excellent customer service makes it a great choice for any mid-tier or higher investor interested in opening a precious metals IRA.
The company's specialists assist clients each step of the way and can offer advice on investments, which can be useful for people making their way into precious metal investments for the first time. Please visit GoldCo's website to learn more about the company and its services.
Independent precious metals investor since 2006 who has learned through mistakes he hopes to help you avoid. Self employed entrepreneur since birth 😉 Owner of www.HealthHarmonic.com