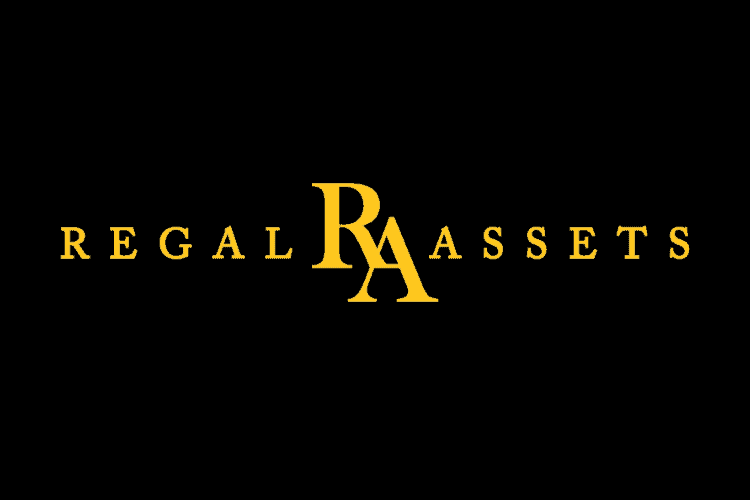 Regal Assets is a big name in the precious metals IRA industry. They're so big you've no doubt
heard of them but how do they stack up to the competition? In this guide we will go over Regal
Assets' products, services, and reputation to help you determine whether they might be a good
choice for you to invest with.
What is Regal Assets IRA?
Regal Assets is a California-based precious metals IRA firm. It offers a wide range of precious
metals and cryptocurrency for investors interested in alternative investments.
The company was founded by a gold dealer named Tyler Gallagher 2009. He launched this
company with just a $5,000 investment but helped it grow rapidly in just a few years.
Regal Assets was ranked #20 on INC magazine's list of top 500 financial service companies. They
currently have offices in the United States, Canada, the United Kingdom, and the United Arab
Emirates.
Products & Services
Regal Assets offers the following products and services:
● Precious metal investments
● Retirement account rollovers
● Precious metal buyback program
● Precious metal packages
● Cryptocurrency Investments (but our focus in this guide is mainly on precious metals)


Regal Assets offer a wide range of precious metals investment options. They offer gold, silver,
platinum, and palladium. Each of these can be purchased for your precious metals IRA or as an
independent investment that isn't tied to your IRA.

Regal Assets can also arrange for precious metals storage on your behalf. They partnered with a
depository called Brinks in Salt Lake City and have channels to transport your precious metals to
this facility. If you want to store your precious metals at a different depository, such as one
located in your home state, you can let Regal Assets know and they will set up an account at
the depository.
Retirement Account Rollovers
Regal Assets advisors can help you set up a brand new precious metals IRA or assist you in
rolling over your existing IRA to a precious metals IRA under Regal Assets. This includes Thrift
Savings Plans (TSP), Simplified Employee Pensions (SEP), 401(k)s, and 403(b)s.
Precious Metal Buyback Program
Regal Assets' buyback program is designed to help you sell your precious metals quickly. The
precious metals IRA firm isn't legally allowed to state that your precious metals sale is
guaranteed. However, on their website they state they have never turned down a client's
request to sell the precious metals they initially purchased from the firm.
Regal Assets always quotes the highest buyback price for any precious metals based on the
trading price on the day you filed your request. The company also doesn't charge liquidation
fees for precious metals, so you will have the freedom to sell off your precious metals
whenever you would like and without having to worry about paying fees.
Precious Metal Packages
Regal Assets also offers six precious metals and crypto investment packages for people who
would like to acquire these alternative assets quickly. The assets in these packages are not
added to your IRA and instead serve as independent investments.
Merchant Package: $5,000
This package is suited for investors seeking to purchase precious metals quickly for peace of
mind. This $5,000 gold and silver reserve can be liquidated fast, which makes it perfect for rainy
day emergencies when you need quick cash.
Knighthood Package: $10,000
This is another package suited for investors seeking protected capital for emergencies. The
$10,000 gold and silver value makes it a great choice for those who wish to keep a nest egg to
protect their families in the event of an emergency.
Legacy Portfolio: $25,000
This package is recommended for investments and retirement. It includes both precious metals
and cryptocurrencies for investors seeking to make profits quickly. The Legacy Portfolio package
serves as a great introduction to precious metals for people with a modest sum to invest.
Kingship Portfolio: $50,000
This is a mid-priced package containing a combination of precious metals and cryptocurrencies.
Regal Assets' specialists typically customize this package to protect your savings from inflation
and offer better short term gains if you are bullish on crypto. Many investors choose this
package to convert part of their portfolio holdings into precious metals for diversification
purposes. This strategy offers them better stability and growth than traditional assets typically
provide.
Dynasty Portfolio: $100,000
This is one of Regal Assets' higher-priced packages designed to help investors with their
retirement plan. The company specialists customize this precious metals and crypto package to
offer better stability against inflation, great returns, and serve as an added layer of protection
against market uncertainty.
Coronation Portfolio: $250,000
This is Regal Assets' highest-value package. It was designed for high net worth investors seeking
to convert a significant portion of their portfolio into precious metals and crypto for the
purpose of building long-term wealth. Under this package, the company's specialists will study
your portfolio and retirement goals before creating a custom plan that serves both your short-
term and long-term goals.
Regal Assets Disbursements
Regal Assets has not offered any information about IRA disbursements on its website. You will
need to contact the company directly and speak with one of its representatives to get
information on disbursements but these are standard practice in the industry and typically
offered as either "in-kind" (precious metals) or liquidated to cash disbursements. These are
legally allowed by the IRS for retirement age beneficiaries of an IRA.
Regal Assets Fees
Regal Assets fees for precious metals IRAs are summarized below.
Precious Metal IRA Fees
Regal Assets charges the following fees for its precious metal IRAs:
● IRA Flat Annual Fee: $125/year
● Annual Custodian Fee: $90/year
Regal Assets covers account setup charges and fees if you choose to invest in new precious
metals.
Pros of Setting Up an IRA With Regal Assets IRA
Setting up an IRA with Regal Assets can be beneficial for a number of reasons. This includes:
Getting Advice from a Team With 50+ Years of Combined Experience
As mentioned earlier, Regal Assets was founded by Tyler Gallagher, a US gold dealer. Gallagher
has assembled a team of financial experts with over 50 years of combined experience with
precious metals and retirement investments.
This team is equipped with the knowledge to help you make the right decisions to safeguard
your retirement. Their specialists can offer guidance if you aren't familiar with precious metals
and cryptocurrency. They can also create custom portfolios to help you achieve both your
short-term and long-term financial needs.
Whether you need to safeguard capital for a rainy day or set up a robust retirement account,
Regal Assets' specialists have you covered.
Getting Precious Metals Quickly
The process of setting up a precious metals IRA and then acquiring precious metals can be
lengthy. It typically takes between 15 to 30 days for the average precious metals IRA account
holder to receive precious metals at their depository after a purchase.
Regal Assets stands out for its expedited precious metals purchase process. You can expect
your fully insured precious metals to reach the depository within just seven days. This makes
Regal Assets a great choice for investors seeking to convert their capital into precious metals
quickly.
Ease of Getting into Precious Metals
Regal Assets makes getting into precious metals incredibly easy with help of its packages. As
mentioned above, the company's portfolio packages include a combination of excellent
precious metals. These packages are tailored by the company's specialists to help meet specific
investor goals. Such packages are excellent for investors who want to invest in precious metals quickly and without adding them to their IRA.
Transparent Fee Structure
Many alternative asset IRA companies aren't transparent about their fee structure. People who
set up accounts with such firms are typically hit with hidden fees which can impact their actual
returns on their account. Nobody wants to feel locked into an account with hidden fees, so
most investors opt for IRA companies with transparent fee structures.
As mentioned earlier, Tyler Gallagher founded Regal Assets with the goal of providing
individuals with alternative asset IRA accounts with greater transparency. The company is
completely upfront about fees so you won't have to worry about any unexpected charges once
you have signed up with them.
Free Setup
Regal Assets' goal is to encourage people to invest in precious metals for the various benefits
they offer. The IRA company does this by not charging setup fees. This means you can complete
the setup process free of cost and will only have to pay fees such as their annual fees or
custodian fees.
Insured and Secured Storage
Precious metals must be kept in approved depositories according to the IRS's rules. People who
are new to precious metals investments may have difficulty finding the right depository for this
purpose.

Regal Assets does away with this search process by offering services from a depository called
Brinks. As you may already know this depository is known for its security, so you can be sure
your precious metals will stay safe throughout the course of your retirement.
Precious metals stored at this facility are also insured as an added protection measure, so you
can rest easy knowing you will be compensated for the full value of your precious metals if
anything goes wrong.
Freedom to Choose Between Depositories
While Regal Assets does encourage clients to store their precious metals at Brinks' depository in
Utah, this is not mandatory. When you sign up for a precious metals IRA under Regal Assets,
you can choose any IRS approved depository in the United States and a Regal Assets
representative will help you set up an account and facilitate deliveries to this depository.

This freedom can be advantageous for investors who would like to store their precious metal investments at depositories in their home state.
Decent Customer Service and Track Record
Regal Assets has an average track record when it comes to customer service. The company
currently has a C+ rating with the Better Business Bureau (BBB). This non-profit organization
keeps track of company complaints launched by customers in the United States and how
quickly companies work to resolve them. A "C+" rating usually means the company is average at
handling customer complaints.

Regal Assets does have a 4.9/5 rating on BirdEye based on 1700 reviews, meaning that plenty of
people are satisfied with the company and its services.
Cons of Setting Up an IRA With Regal Assets IRA
Some of the cons of setting up an IRA with Regal Assets include:
Lack of Online Pricing for Precious Metals
Regal Assets doesn't currently offer online pricing for precious metals. This means you won't be
able to pre-select precious metals based on prices and organize a portfolio using website
information alone. However, this issue isn't a complete deal breaker as you can still contact the
specialists at the company once you set up your IRA account and request the most current
prices.
Pricey Packages
As mentioned above, Regal Assets offers numerous precious metals and cryptocurrency
packages for investors who want to step foot into the alternative assets world. However, even
the cheapest package is still priced at around $5,000.
This amount might not seem like too much for people with a high net worth. However, people
with lower net worths might not be willing to shell out $5,000 for a new type of investment
they are unfamiliar with.
Final Verdict
While Regal Assets may have been a great choice to invest with at one point after reading the
customer reviews on the BBB website we'd recommend you choose one of the other dealers
we've reviewed over Regal until the resolve all the customer complaints. Regal Assets does
have a straightforward buyback program, free IRA account setup, and the ability to choose any
depository in the country and while this makes this precious metals IRA firm attractive over if
they are as behind on delivery as reported we'd recommend you choose another firm like
Augusta.
Their transparent fee structure also gives them an edge over companies that aren't as upfront
about their charges and slap clients with hidden fees but this pales in comparison to not getting
your precious metals delivered! Please visit Regal Assets website to learn more about them and
learn how you can set up an alternative assets IRA account under them. We will update this
review if we see an improvement reported from Regal Assets.
Independent precious metals investor since 2006 who has learned through mistakes he hopes to help you avoid. Self employed entrepreneur since birth 😉 Owner of www.HealthHarmonic.com